Radio Shows: "Inside Music with George Mariner Maull"
Join Maestro Maull for twice-monthly episodes of "Inside Music", delightful explorations into the musical details of various classical pieces.
"Inside Music" is broadcast on the second and fourth Saturdays of every month at 7:30pm ET on WWFM-The Classical Network.  

Stream "Inside Music" from anywhere at wwfm.org or listen on 89.1-Trenton/Princeton, NJ, 91.1-Toms River, NJ, 89.1-Cape May, NJ, 89.5-Pen Argyl, PA, 96.9-Harmony Township, NJ, 92.7-Allentown, PA, 93.1-Easton, PA, 89.5 HD2-Cherry Hill/Philadelphia and 91.1-Steamboat Springs, CO.
Inside Music with George Marriner Maull on WWFM The Classical Network is made possible by Glenmede Trust Company, an independent  investment and wealth management firm with 8 locations including offices in Princeton, Morristown and Philadelphia.

Additional sponsorship of Inside Music has been provided by Alfonso Finocchiaro in memory of Diana Finocchiaro.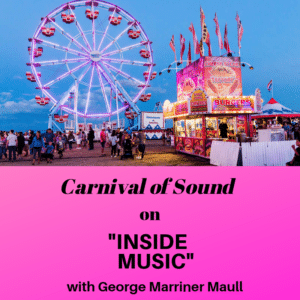 Hector Berlioz's incredible skill in orchestration is highlighted by George Marriner Maull in this "sound extravaganza." Berlioz's mastery of the musical element of dynamics is also on full display! Inside […]
Read More
I think you are the only person I would allow to talk through good music, in fact, I greatly welcome and look forward to your videos! You are like the music teacher I never had! I devour your lessons. I could listen to you talk about the music as much as I could listen to the music itself. Thank you!