Virtual Teaching Resources for Music Educators & Lifelong Learners
Sponsored by Gail & Dan Kopp
For over 30 years, The Discovery Orchestra's mission has been to teach listening skills that help people really connect with classical music.
The Discovery Orchestra would like to share resources we have developed with the hope they will benefit anyone who would love to get more enjoyment out of actively listening to music.
We have organized our Discovery Orchestra Chats, which are available for free on YouTube, into various categories to make them easily usable. Our Chat videos are short (5-15 minute) music listening lessons, that focus on everything from rhythm and melody to a composer's life and times. They are perfect for teachers to engage students, or for a quick journey into a specific piece or musical style. You can listen to them individually, or binge on an entire category if you like!
We also offer a collection of Maestro Maull's Listening Guides for you to download for free. Maestro Maull pairs these visual guides with recommended YouTube recordings so you can incorporate this resource into your listening experience or lesson plan.  Listening Guides are visual "roadmaps" highlighting specific details to notice as one is listening to a piece of music.
We hope these materials will assist you in your journey to more fulfilling listening experiences. If you enjoy using our resources, we would love to hear from you – please email us at Rick@DiscoveryOrchestra.org with any feedback!
Build Your Own Music Listening Resource Modules!
Chat Videos for Musical Elements
Chat Videos for Specific Works
Chats Videos with Listening Guide On Screen
Miscellaneous Chat Videos
Fall in Love with Music 8 Part Series
Virtual Music Listening Lectures
Sign Up Here to get your FREE Listening Guides!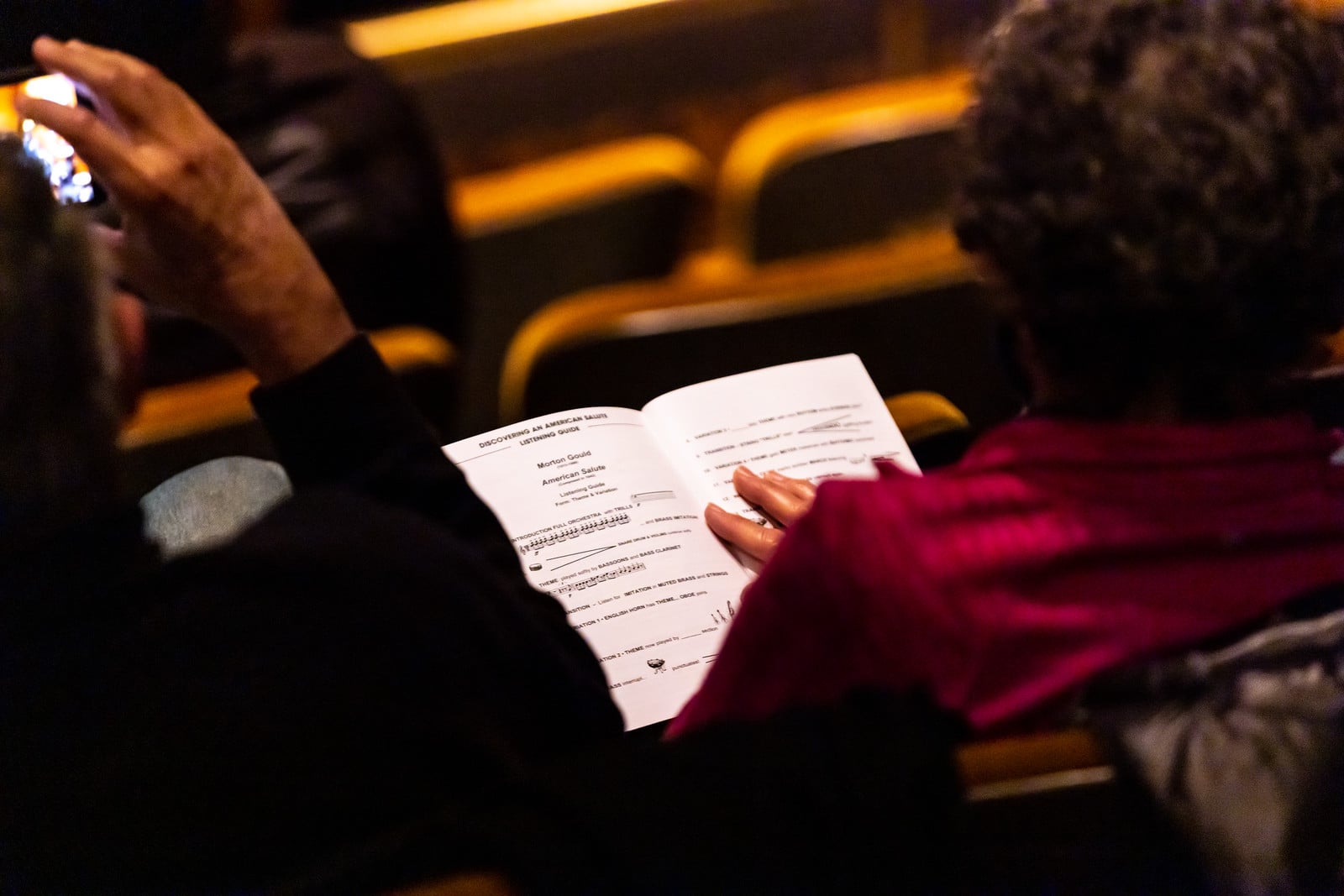 Each Listening Guide is paired with a YouTube recording. Follow along, listen and explore the music! Available Guides are:
Pyotr Ilyich Tchaikovsky - Romeo and Juliet, Overture-Fantasy After Shakespeare
Florence Price - Symphony No. 1, Movement III, "Juba Dance"
John Philip Sousa - The Stars & Stripes Forever March
Arcangelo Corelli - Concerto Grosso, Opus 6 No.4