At The Discovery Orchestra, we are committed to teaching people how to connect emotionally with classical music.  We strive to reach people of all backgrounds, ages and abilities and seek to create "aha" moments around the concept of listening versus hearing music.
For the past 25 years, Maestro George Marriner Maull has provided listening lessons to music students and senior groups.  During these interactive sessions, participants are engaged in problem-solving activities designed to heighten awareness of musical detail. As one student from the Newark Boys Chorus School put it, "After Maestro Maull left, my way of listening to music changed. Maestro Maull helped me explore my own music."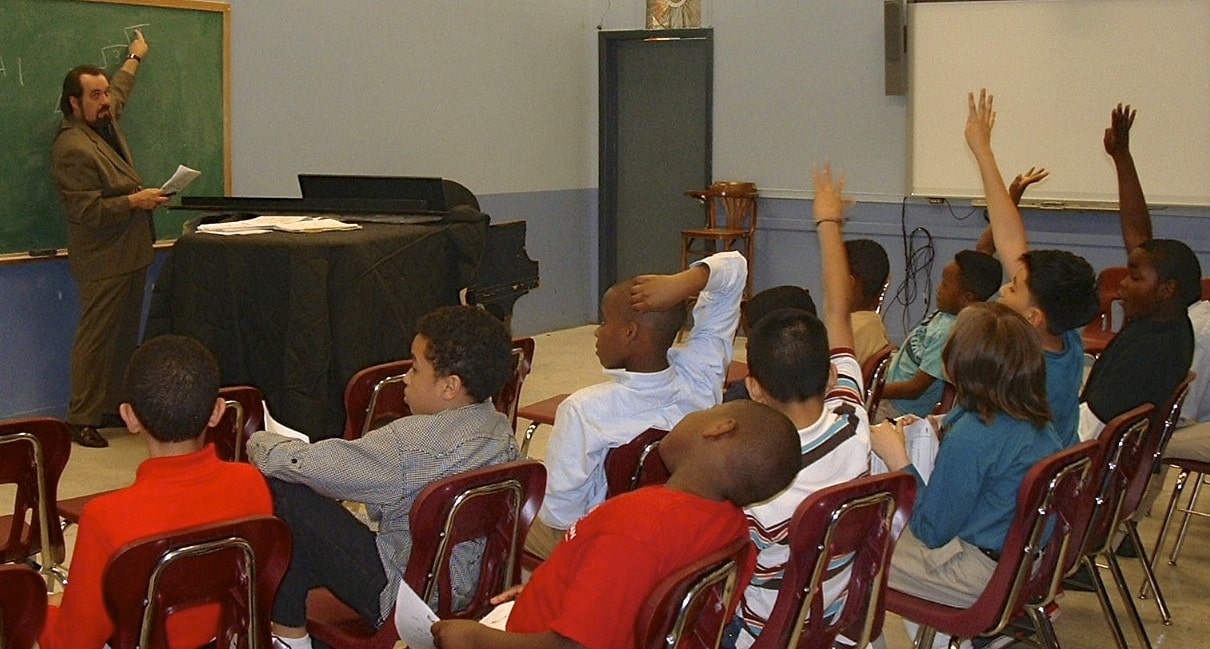 Our current outreach partners include:
Even through the pandemic, our outreach efforts continued virtually. After a recent virtual listening lesson, Jee-Hoon Krska, founder and lead teacher of the Keys2Success piano program, commented, "Learning to play and learning to listen are separate but complementary skills. When these kids are invited to connect to a work through listening, they experience the emotion music can convey. That awareness raises their own level of playing—and enjoyment."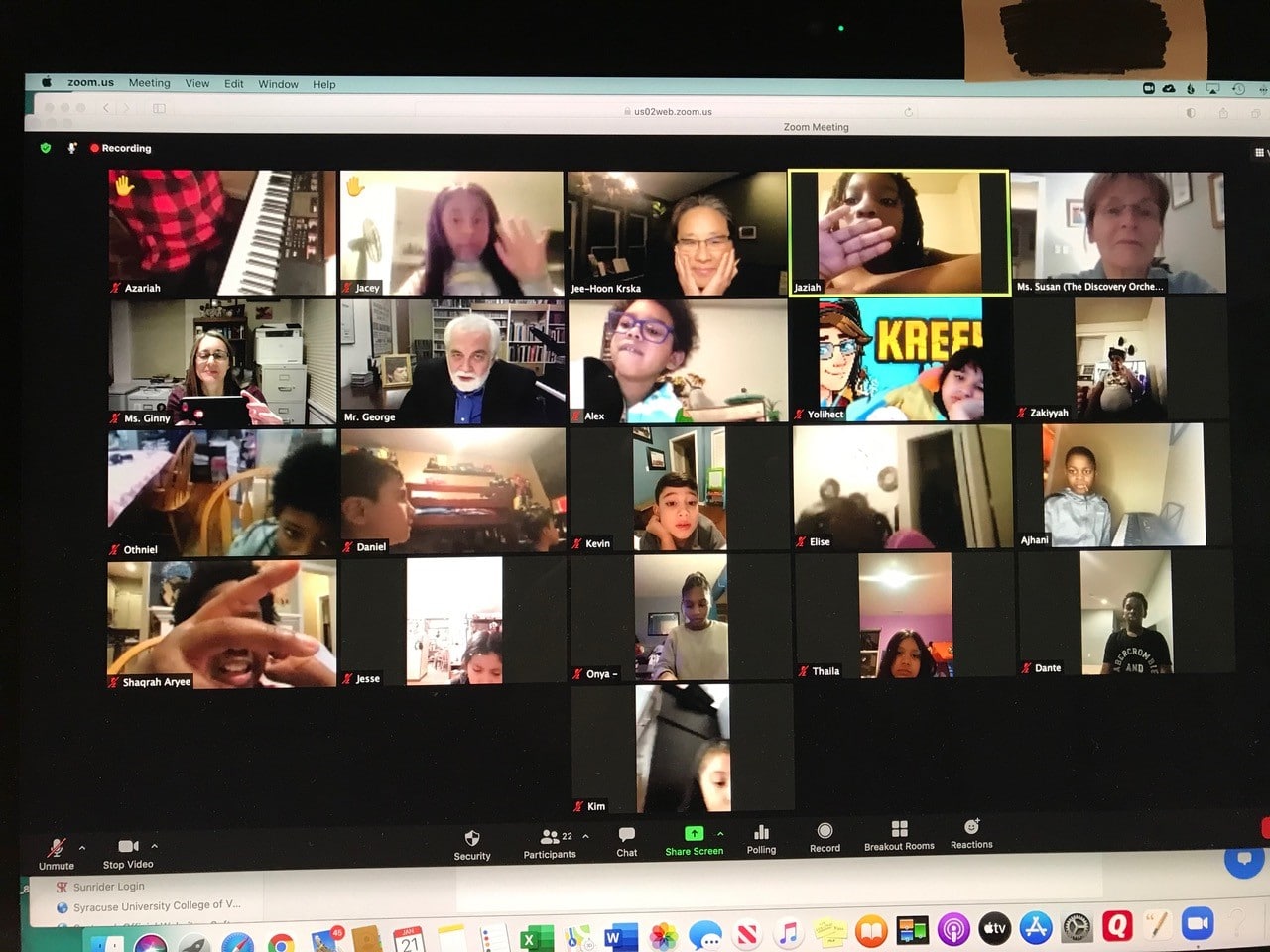 Over the past few years, we have expanded our outreach efforts by inviting community groups to our Discovery Concerts.  We not only provided concert tickets, but also bus transportation.
In September 2019, we were able to bring community groups to our Discover The Firebird TV taping.  The show began with a complete performance of Kastchei's Infernal Dance from Igor Stravinsky's Firebird Suite, as played by 85 members of The Discovery Orchestra and led by Maestro George Marriner Maull. The program then featured a fun exploration of musical details to notice in this electrifying movement.  The live audience and viewers were cajoled to take part in a deconstruction process that was interactive, and even humorous at times. Who knew at the time that this show would be the recipient of two Telly Awards!
The prior spring, we were excited to welcome four music student groups to our Bartok a la Mode Discovery Concert at Drew University on April 7, 2019. Sister Cities Girlchoir, Paterson Music Project and Newark School of the Arts Conservatory Program students, parents and educators joined us to explore Bartok's Romanian Folk Dances. An older group of Drew University students were able to attend as well.  Click here for more pictures from this event.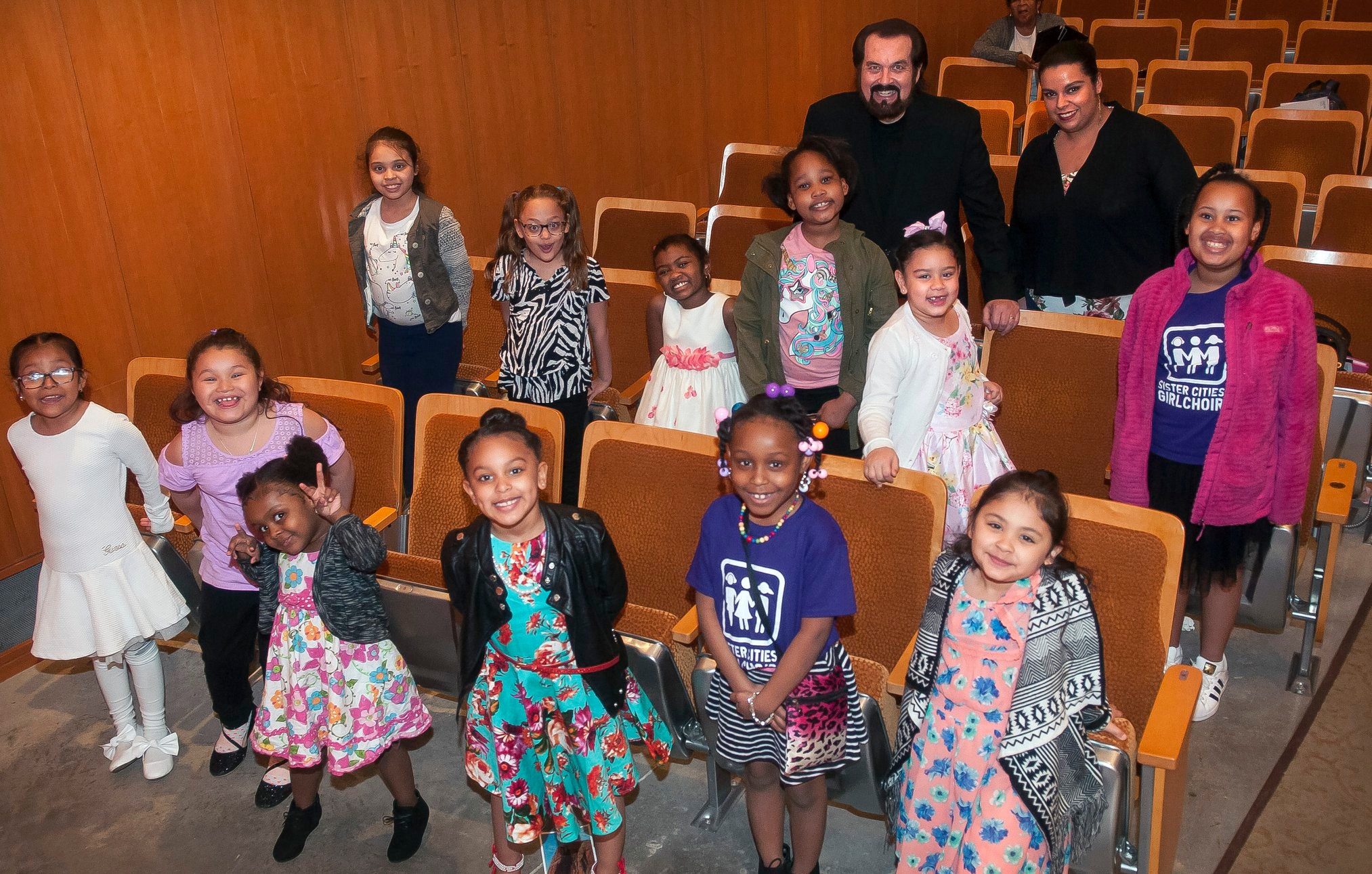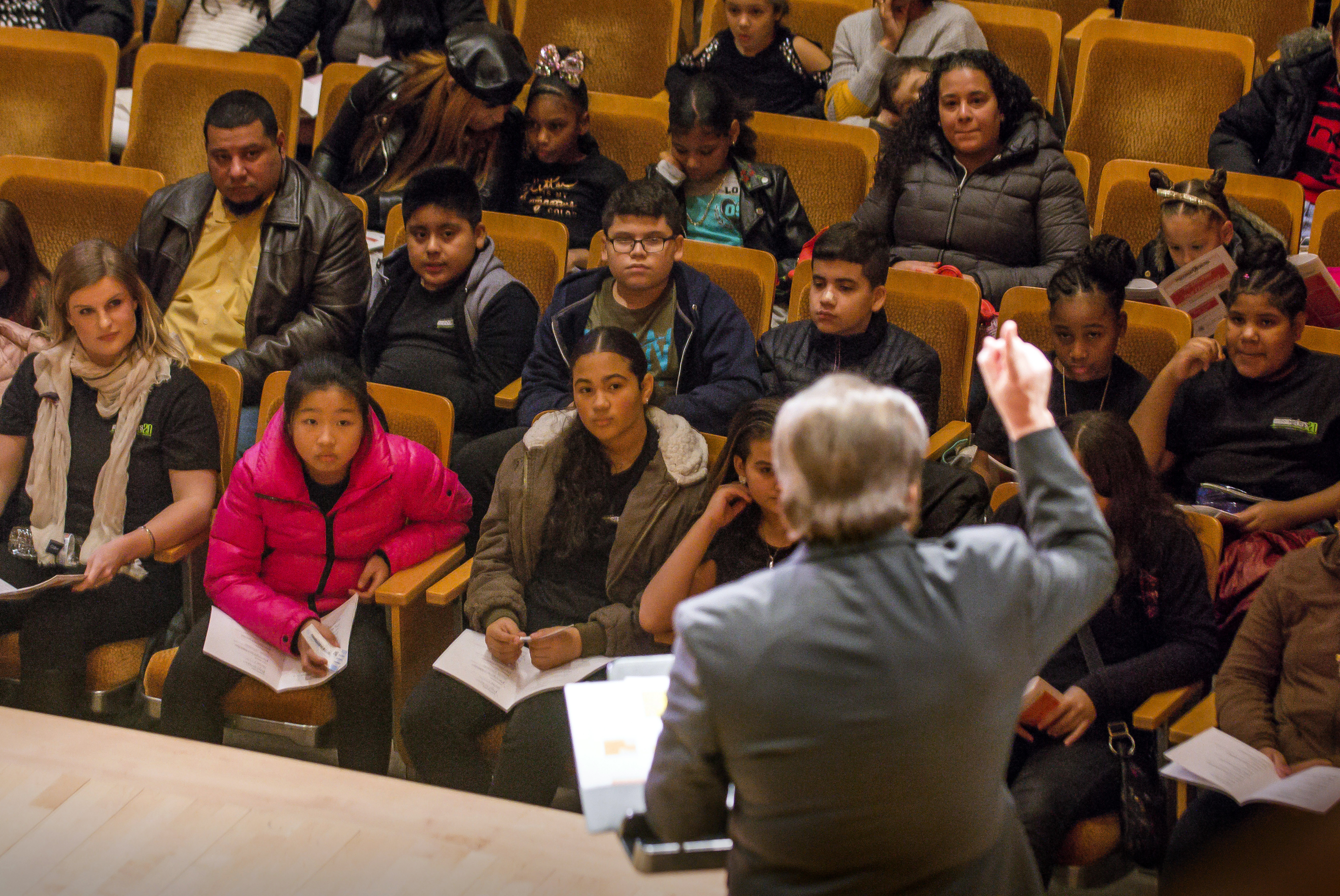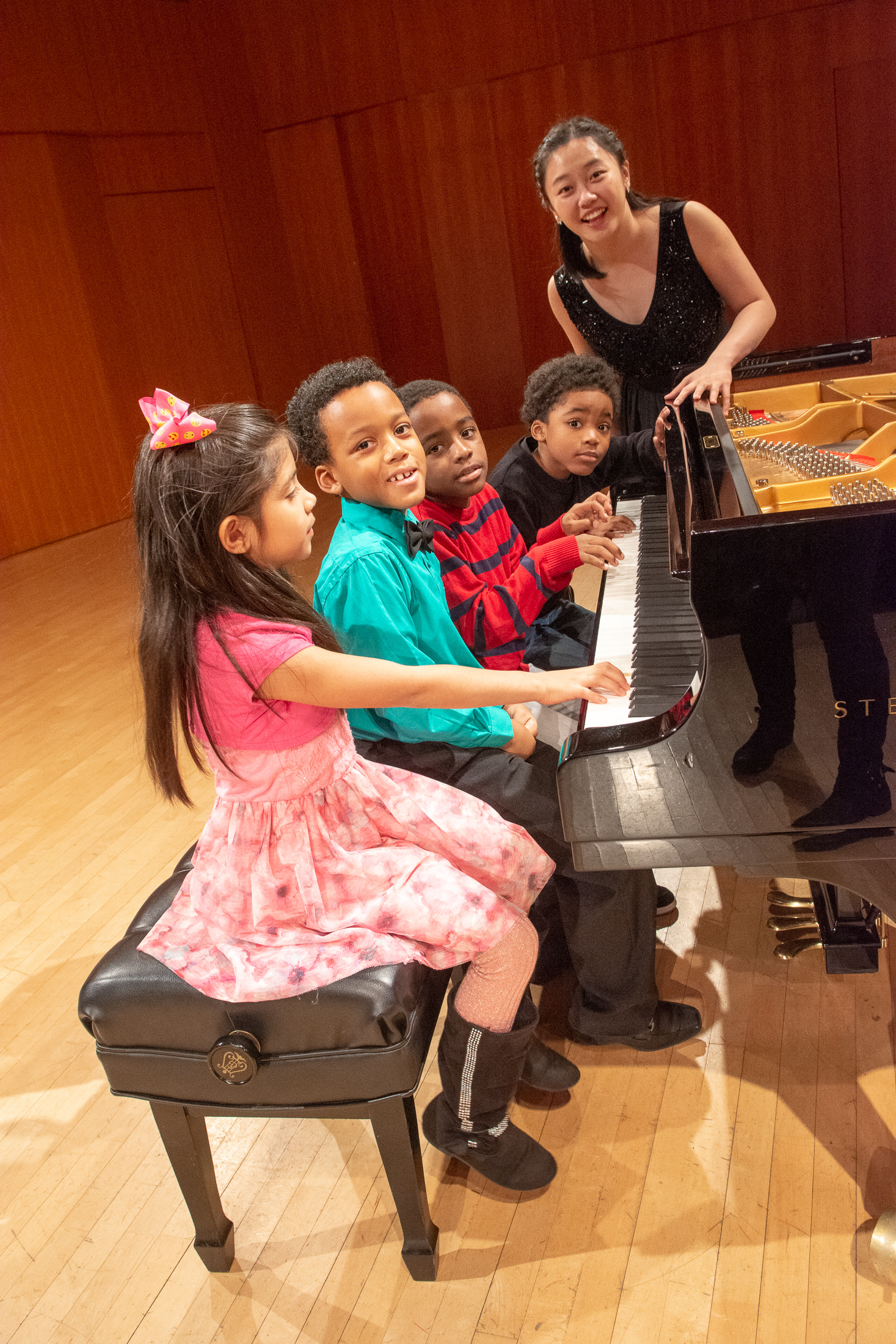 Pianist Fei-Fei joined Maestro Maull to explore Robert Schumann's delightful "Scenes from Childhood" at our Discovery Concert on November 18, 2018. We were thrilled to have 80 music students and family members attend from the Trenton Music Makers, Sonic Explorations, Newark School of the Arts Conservatory Program and Keys2Success. After the concert, Fei-Fei engaged with students of the Keys2Success program in Newark. The students did a great job performing for her!
Click here for more pictures from the concert event.
Click here for more pictures from the Master Class with Keys2Success.
Our Community Outreach is sponsored by Mr. & Mrs. Louis Matlack.
Additional pictures from our successful outreach efforts:
What a great idea to do this. It looks and sounds fantastic. I LOVED the music, the animated lettering and the design for Notes from Under the Piano…It takes a special gift to transform the written word into the spoken word…And the length is perfect, left me wanting more…