What exactly is a recurring donation? It's a gift that a donor elects to make to an organization on a regular, ongoing basis instead of a one-time gift.


As a donor, you can set up a donation to be made weekly, monthly, quarterly or annually - no need to send a check or call us with your credit card information.   You can set this up on our website, and our system will automatically charge your credit card the amount and frequency you specify.
You set the begin and end dates for your recurring gift, and we will send you an acknowledgement of your gift on a quarterly basis. If you prefer an acknowledgment more or less frequently, please let us know.
The benefits to you, as the donor, are the ease in which recurring donations can be set up, and that you are able to spread your gift out over time.  The benefit to The Discovery Orchestra is that we can budget and plan with more certainty knowing your gifts will be made automatically.
If you wish to set up a recurring gift but prefer to provide your credit card information to us over the phone, please call us at 973-379-2200.    We thank you for your continued support!
Testimonial from patrons
Hewitt & Cynthia Johnston: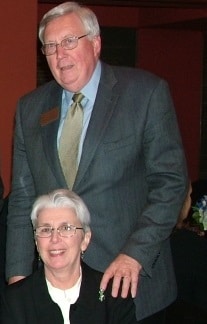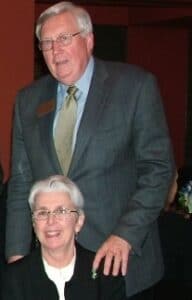 "Why not join us and let someone else be responsible for getting your contribution to a wonderful organization on time, every month."
Read more of Hewitt & Cynthia's story............
My wife and I have been monthly contributors to TDO since 2000. For several of those years we had a monthly dialogue that went something like this:

-Did you write the check for The Discovery Orchestra yet?

-I think so. Let me look at the checkbook.

-Where's the checkbook?

-I put it back in the desk drawer.

-Sounds of drawers being opened and closed

-Which one?

-The little one where keep all the banking stuff.

-I don't see ……..oh, I found it.

-Where are the new checks?

It went on this vein more times than I can remember…..

UNTIL

We started banking online and I discovered a magic word:  RECURRING

Now I let our bank take responsibility for delivering our monthly contribution to the Orchestra knowing it will get there on time, every time, without having to look in the drawer for the checkbook."