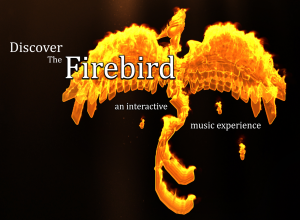 Sunday, March 8, 2020 ~ 3pm
(snow date – March 15, 2020)
Visual Arts Center of New Jersey
68 Elm St, Summit, NJ 07901
This special Intimate Afternoon will feature  a 15 minute preview of Discover The Firebird!
We are thrilled to share a "sneak peak" of our latest television show, which will begin broadcasting nationwide in May.
The afternoon will also include a musical performance by the New Jersey Youth Symphony's newly minted clarinet quartet CL4tet  as well as a reception. Purchase reservations below.  If you have any questions, please call the Orchestra office at 973-379-2200.
Sponsored by Mr. & Mrs. Sterling L. Pierson and Mr. & Mrs. Brandon Clark.
Additional support provided by Mr. & Mrs. Arthur Dawson.
Reserve Below: $70, with students (ages 10–18) at $35.
Please check the box to the left of the item you wish to purchase and then indicate quantity on the right.