Dynamic changes in leadership at The Discovery Orchestra keep the mission moving forward.

As 2022 comes to a close, we are excited to share the news of dynamic changes in leadership at both the Board of Trustee and staff levels. We celebrate the long-standing stewardship of those passing the baton and welcome in the new vision of the next wave of leaders for our expansive mission to transform listening and enhance lives.

AT THE HELM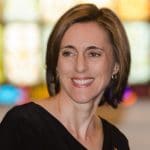 This Fall, Virginia Johnston shifted away from her 13-year role as Executive Director of The Discovery Orchestra to become the new Finance Director. This part-time role will keep us connected to her vast expertise and knowledge of the Orchestra, while allowing more time for her to devote to family obligations. 

Ginny has been a vital and loyal member of The Discovery Orchestra since 1992 when she began as an Administrator of the Orchestra's predecessor organization, the Philharmonic Orchestra of New Jersey. In 1999, Ginny assumed the responsibilities of Managing Director, and in 2009 she became Executive Director.

Ginny has an extensive background as a professional musician. She holds a Bachelor of Music from Syracuse University and a Master of Music from Boston University in both composition and clarinet performance. She is also a professional free-lance clarinetist, composer and conductor in the tri-state area. Her background as a professional musician and her passion for music education have advanced the mission and work of The Discovery Orchestra and touched the lives of millions through the Orchestra's live and media programs.

We will miss Ginny's exceptional blend of talents and her commitment to excellence in every detail in our day-to-day operations, but are grateful that she will be engaged in the future of the Orchestra in her new role!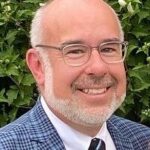 In light of this change, The Discovery Orchestra is pleased to name Rick Kaller as the new Executive Director, effective in Fall 2022. Rick has been involved with the Orchestra for several years, and has served on both the Education and Strategic Planning committees. 

Rick brings a strong background in arts education, project management, and product development to our growing organization. 

Rick received his BA in music and history from Rutgers College and his MBA from New York University. He has spent much of his professional career in music education publishing, having worked for Silver Burdett Ginn (Pearson), McGraw-Hill Education, and Hal Leonard Corporation. He managed the development of numerous music textbook and supplemental programs that have been used nationwide, including Spotlight on Music and Music Express Magazine.

Rick started piano lessons at age 4, so he is also deeply and personally connected to music in his own life. He continued his piano studies at The Juilliard School (Pre-College Division) and at the Eastman School of Music. He currently serves as the Director of Music at Kitchell Memorial Presbyterian Church in East Hanover, NJ.

We welcome Rick's new leadership and wish Ginny the best of luck in her new role!

VISIONARY TRUSTEE LEADERSHIP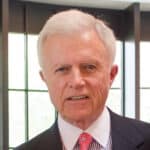 After a 9-year term as President of The Discovery Orchestra, Stephen Reynolds has stepped down to make way for our next wave of leadership. While at the head of the Trustee table of the Orchestra, Steve led the expansion and visionary strategic direction that gave us strength and stability to reach millions of viewers while still touching the lives of people of all ages here in our home state of New Jersey. Most notably, Steve was part of our strategic pivot to become a global source for transformative listening experiences online.

Steve is a graduate of Dickinson College, Carlisle, PA, and holds an MBA from New York University's Graduate School of Business Administration. Before retiring in 2013, Stephen Reynolds was a Senior Banker at PNC Wealth Management in the Bridgewater office.

We thank Steve for his ambitious and dedicated leadership as the President of The Discovery Orchestra. We look forward to many years of continued connection ahead.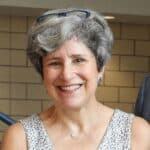 In Summer 2022, the Presidency of The Discovery Orchestra was assumed by Rachel Weinberger. Rachel has been a member of the Board of Trustees since 2011 and we are excited for the next wave of impact that the Orchestra will make with her leadership. 

Rachel's background is in wealth and non-profit management. She received her BA from Swarthmore College in Art History and her MBA from the NYU Graduate School of Business Administration. Rachel has extensive experience as a board member of arts-based non-profits and served as the Executive Director of the Visual Arts Center of New Jersey (interim) the Women's Resource Center, and The New Jersey Youth Chorus. Rachel also has her own personal experience with music through piano studies and choral singing.

We look forward to our ongoing growth with Rachel's vision and guidance for a bright future.