Radio Shows: "Inside Music with George Mariner Maull"
Join Maestro Maull for twice-monthly episodes of "Inside Music", delightful explorations into the musical details of various classical pieces. Click on any past episode below to listen right from our website!
"Inside Music" is broadcast on the second and fourth Saturdays of every month at 7:30pm ET on WWFM-The Classical Network.  

Stream "Inside Music" from anywhere online at wwfm.org or listen on FM radio:
89.1 - Trenton/Princeton, NJ
89.5 HD2 - Cherry Hill, NJ/Philadelphia, PA
89.5 - Pen Argyl, PA
92.7 - Allentown, PA
93.1 - Easton, PA
96.9 - Harmony Township, NJ
91.1 - Toms River, NJ
89.1 - Cape May, NJ

Inside Music is made possible in part by Robert Scott, managing partner at Main Street Wealth Management in Bedminster, New Jersey.  Their team of certified and dedicated financial advisors are passionate about improving their clients' lives.
Additional sponsorship of Inside Music has been provided by Alfonso Finocchiaro in memory of Diana Finocchiaro.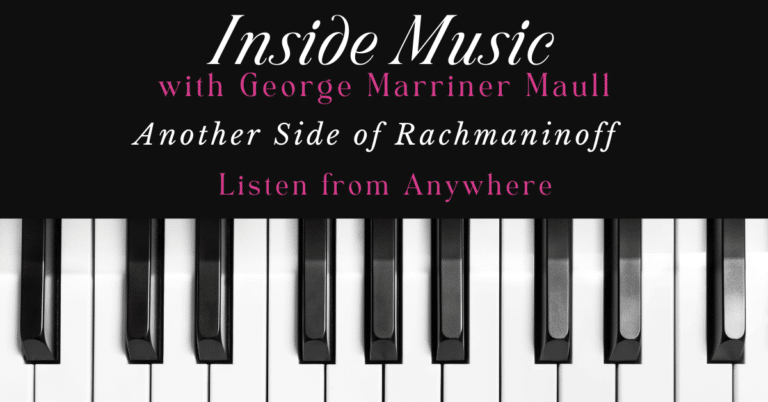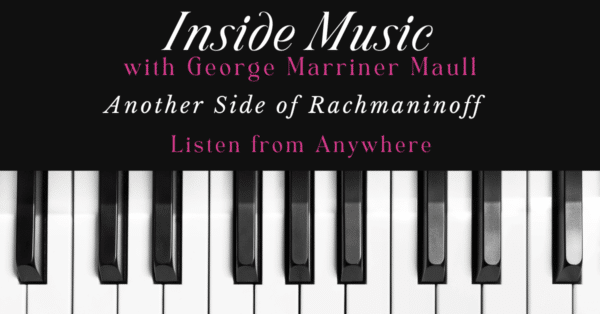 Host George Marriner Maull, as a 9-year-old boy soprano, discovered another side of composer Sergei Rachmaninoff.  He had listened to his mother play a number of his solo piano works […]
Read More
So many reasons to thank you! I loved listening to your work with our students and especially seeing their engagement with you. Thank you for your support of this school. Your energy and your expertise make a difference.