Discover the Chevalier de Saint-Georges
Free Event!
Friday, November 4, 2022.
8:00 – 9:30 p.m.
Princeton Seminary Chapel, 64 Mercer St, Princeton, NJ.
Featuring:  The American String Quartet
Be part of the live radio audience as Maestro Maull and American String Quartet members Peter Winograd, Laurie Carney, Daniel Avshalomov and Wofram Koessel explore the effervescent first movement of String Quartet No. 5 by Joseph Boulogne, Chevalier de Saint-Georges. This Caribbean French composer was a contemporary of Mozart. 
If you cannot join us in person, stream anywhere at wwfm.org.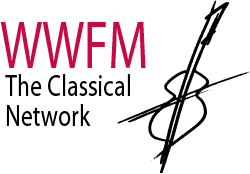 Stream from anywhere at wwfm.org or listen on 89.1-Trenton/Princeton, NJ, 91.1-Toms River, NJ, 89.1-Cape May, NJ, 89.5-Pen Argyl, PA, 96.9-Harmony Township, NJ, 92.7-Allentown, PA, 93.1-Easton, PA, 89.5 HD2-Cherry Hill/Philadelphia and 91.1-Steamboat Springs, CO.
Sponsored by Dan & Gail Kopp and The Kosloski Family Foundation.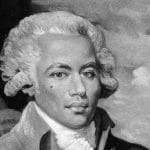 The Discovery Orchestra makes every effort to accommodate the needs of individuals with physical and cognitive disabilities for all its programs and activities as well as at its administrative office. Upon request, and with 2 weeks' notice, specific accommodations will be made subject to our available resources for live events. Large print programs, braille materials and audio described services are available with a minimum of 2 weeks' notice.