One day in 1954, as I gazed at the 12-inch black-and-white screen of our Philco "television set," there appeared a picture of the Manhattan skyline.  I said to my mother: "I want to live there someday!"  To which she replied:  "Oh no, you would never want to live there.  New York is far too big, too dangerous – and out of control!"
It would not be until 1975 that I would finally move to Manhattan to further my musical career.  But, there was an amazing trip to New York City while I was a student at St. Peter's Choir School in Philadelphia (1956-1960), a time in my life I referenced in the very first post of this blog, The Opening Chord.
In addition to our roles as choirboys at St. Peter's, some of us also chose to be acolytes. These young people assist the clergy at the altar in Episcopal church services in much the same way that altar boys do in Roman Catholic churches.  When I was nine, during my first year at the choir school, we were told that we would be attending an Acolyte Festival in… (drum roll) New York City.  My heart jumped for joy!  I was finally going to visit this tantalizing place I'd dreamed of since I was seven.
That day was a continuous thread of "first" and "I never before" experiences. The festival's principle event was a worship service held at the Episcopal Church of St. Mary the Virgin on West 46th Street.  I'd never been in – let alone attended – a service in a "high Episcopal church," a reference to those Episcopal parishes in which the religious observances closely resemble those of the Roman Catholic Church, hence their designation as Anglo-Catholic parishes.  Parishioners at St. Mary's genuflected and crossed themselves, and there was a lot of incense being burned.  After I eventually moved to New York, I learned that all of that incense-burning had inspired the nickname given the Church of St. Mary the Virgin by New York Episcopalians: "Smoky Mary's."  But oh!  The music sung that day by perhaps 400 acolytes and our adult chaperones was so moving!  I don't think I'd ever heard that many people singing hymns in such a resonant space, and simultaneously be one of those people.
The activities of the day also included visiting the Cathedral of St. John the Divine on Amsterdam Avenue at 110th Street.  I had never before seen first-hand the interior of a cathedral; the sheer vastness of it overwhelmed my nine-year-old psyche.  And finally – before the drive home to Philadelphia – the excursion concluded with dinner in a midtown hotel, the name of which I can no longer remember.  What I do remember is that the restaurant was on an upper story of the building – my first experience dining in a skyscraper – where we could look out the windows way down to the street.  I also recall that on that occasion I had a breaded veal cutlet for the first time in my life.
It would be another 15 years – including the nine I spent in Kentucky where I received my bachelor's and master's degrees in music from the University of Louisville, played in the Louisville Orchestra, and began my conducting career with the Louisville Ballet – before I finally became a Manhattan resident.  What a dream come true that was when it happened!  I was even accorded a proper "New York Welcome."  As I pulled up to my apartment building on West 74th Street, I could tell by the "fragrance" in the air and the sights on the street, that the garbage strike I'd heard about was still very much in progress, with heaps of refuse piled up on the sidewalk.  Then, as I exited my U-Haul rental truck, I proceeded to step directly onto a freshly-deposited pile of dog poop – unapologetically left there prior to the enactment several years later of the city's strict "pooper scooper" regulations.  "Welcome to Manhattan, George!"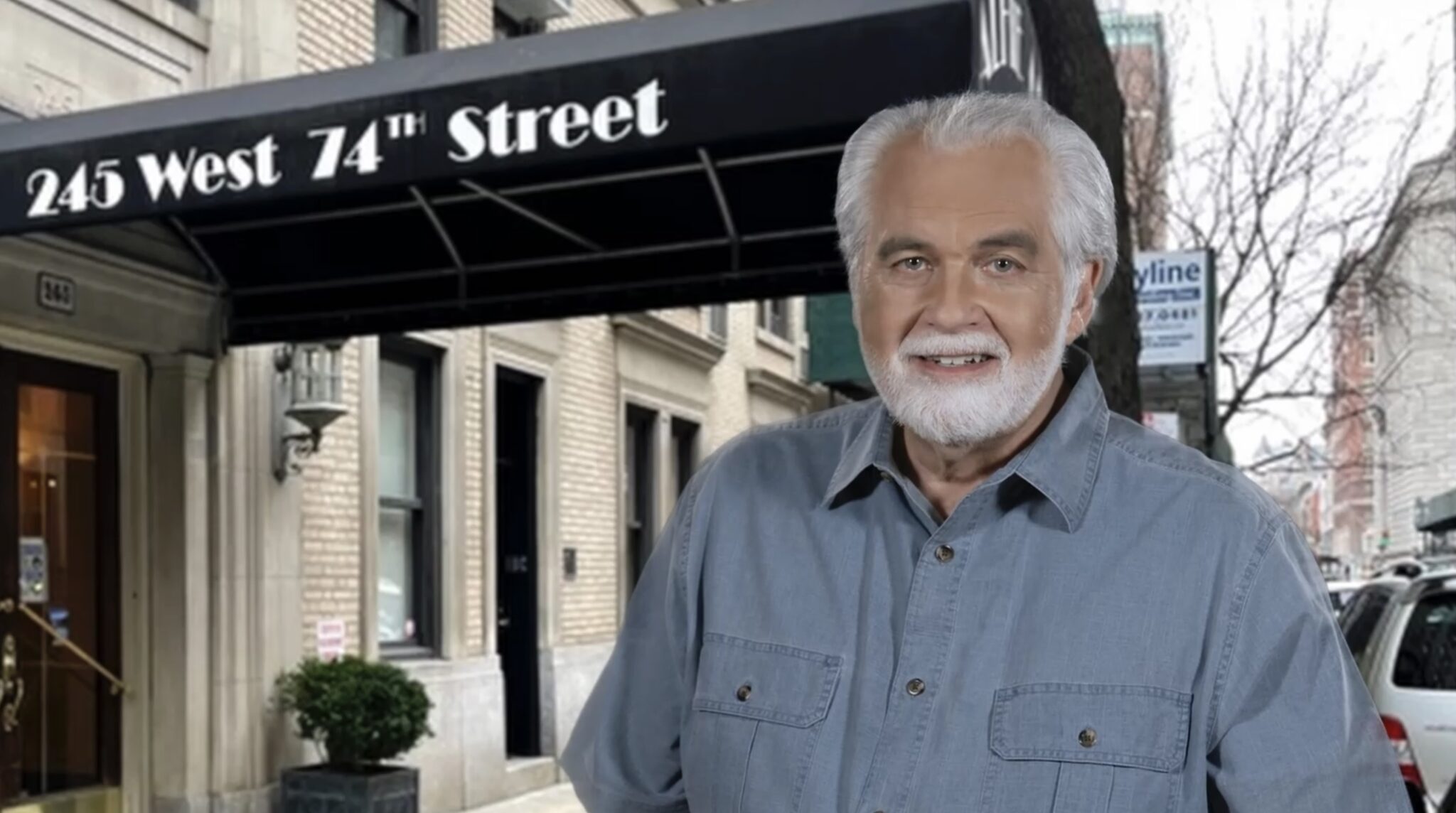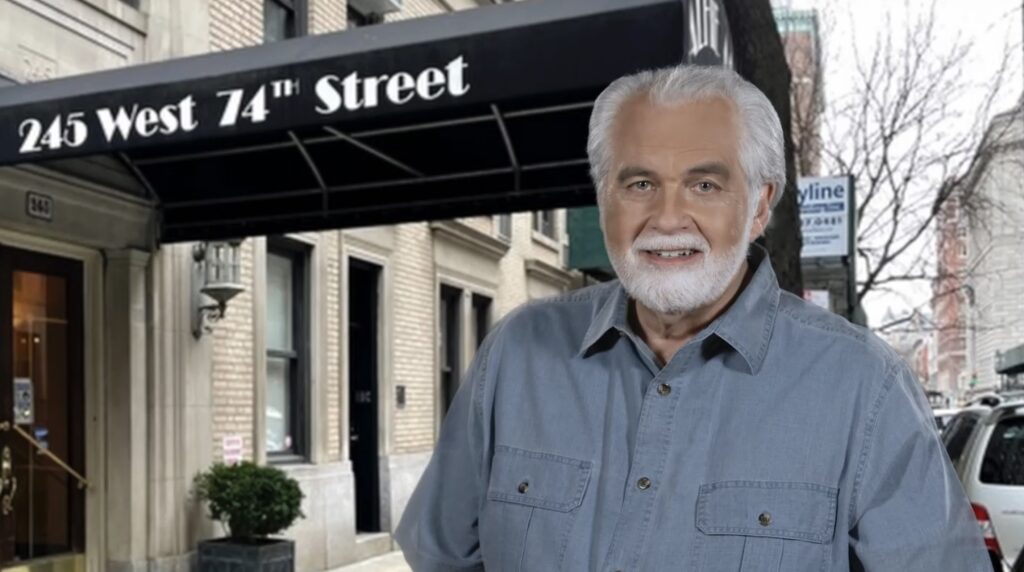 But I was in heaven!  The sounds of people practicing their instruments and operatic arias wafting out of apartment windows and mixing with the cacophony of street noises of New York was thrilling to me.  And it would be only a few months before I would have to pinch myself, finding myself playing on the stage of Carnegie Hall in the viola section of the Opera Orchestra of New York.  Eve Queler, the music director and conductor of that ensemble, had been one of the first conductors to engage me after I moved to the city.  1975 to 1980 was of the most rewarding periods in my life, taking courses in composition and solfeggio at The Juilliard School, and playing frequently at Carnegie Hall as a member of the American Symphony Orchestra under Sergiu Comissiona and with the Opera Orchestra of New York.
In 1978, Eve Queler asked me to be her assistant conductor… my first conducting appointment since leaving Louisville.  I was very grateful to Eve for giving me that opportunity, but even more so for her coincidentally giving me the chance to meet my wife Marcia!  Eve had hired Marcia as a rehearsal pianist, and on March 11th, 1979, Marcia and I had our first date… the beginning of our 43-year relationship!
1979 also marked the beginning of the end of my life in New York City with my appointment for the 1979-80 season as assistant conductor of the New Jersey Symphony Orchestra.  My musical life in New Jersey then mushroomed with the founding of the New Jersey Youth Symphony, which I led from 1979 until 1997. My appointment as music director and conductor of the Plainfield Symphony (1981-1987) was followed by the founding of the Philharmonic Orchestra of New Jersey in 1987 (eventually becoming The Discovery Orchestra in 2006.)  By 1989, I was spending so much time commuting to and from New Jersey, it just didn't make sense to continue living in the city.  Marcia and I decided to move to Bedminster in the summer of 1989, and we haven't looked back. But, those 15 years spent living in Manhattan, the very fulfillment of a childhood dream, definitely played a pivotal role in the shaping of my life.  I'm so glad it all happened, most of all because I met Marcia there – a development that would have undoubtedly pleased my highly-accomplished pianist mother, Helen, had she lived to see it!